Local Certified Kia Transmission Services in Wichita Falls, TX
Your transmission is an essential part of your car's ability to speed up when you're driving. The transmission uses a complex system of gears and hydraulics to modify the torque provided to the wheels, providing acceleration at many different speeds without overtaxing your engine. The best way to take care of your transmission is through transmission services, which we provide at Foundation Kia of Wichita Falls. We'll do everything we can to help your transmission stay in great shape as long as possible so that you can always have the acceleration you need.
Transmission Services
Transmission Inspection - If your vehicle's transmission is showing signs of trouble, from difficulty shifting to odd noises to a slipping transmission, our certified technicians can inspect the transmission to find the root of the problem.
Transmission Fluid Exchange - All transmission fluid acts as a lubricant, and automatic transmission fluid also serves as a coolant; when this fluid gets old, it's important to have it changed in order to keep your transmission functioning.
Transmission Replacement - While transmissions can sometimes be repaired, it often ends up being less expensive to simply replace a damaged or worn transmission entirely; our expert technicians can replace your transmission here.
Certified Service, Technicians, and Parts All in One Place
Our service center is a comprehensive provider of Kia service, but that doesn't mean we just provide any old maintenance for your Kia. It means we provide certified service, which is guaranteed to keep your transmission running at its best. Whether you need a transmission replacement, a transmission fluid exchange, or a transmission inspection, we help you get the Kia-certified transmission service you need. We're your hub for Kia transmission services in Wichita Falls, providing excellent service at competitive prices. We also employ certified technicians so that you can have certified service performed by experts. These certified technicians have gone through extensive training in Kia vehicles so that they know every facet of the Kia Soul, EV6, Sorento, Rio, K5, and other Kia models. Our technicians are professionals in every sense of the word and work hard to give you the certified service you deserve. We also provide OEM parts for your services, which are the best you can get for any replacements you need to be done in Wichita Falls. OEM parts are the Kia-approved parts made to go into your Kia and will always provide you with the very best quality possible for your replacements. You can count on OEM Kia parts to give your vehicle the best performance and power, as they're identical to the parts that went into your Kia in the factory. There's no better place to go for your Kia transmission services because you'll be privy to the best parts, service, and technicians out there at our service center.
Schedule Service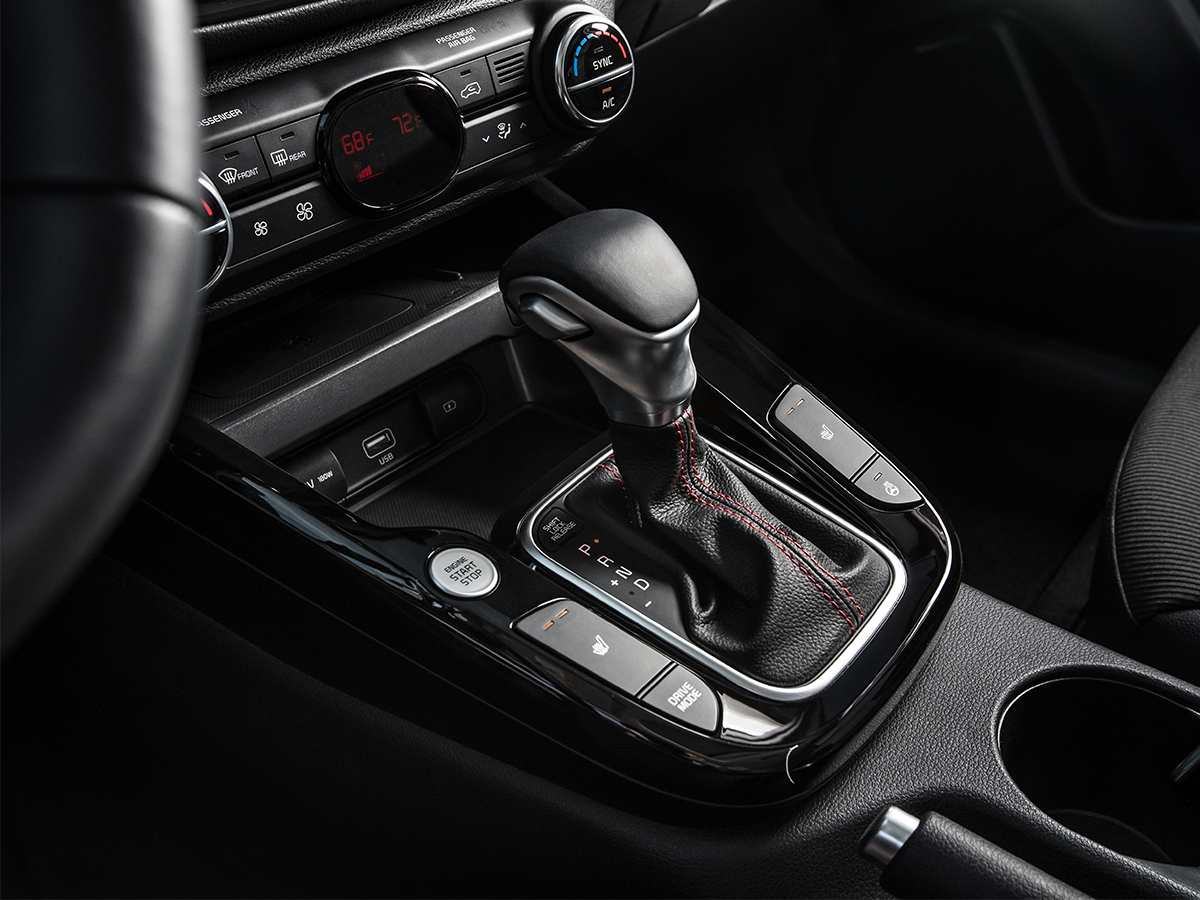 Drop By Foundation Kia of Wichita Falls for Your Transmission Services
We're the main providers of Kia service for Wichita Falls, Pleasant Valley, Dean, Lakeside City, Sheppard AFB, Jolly, and the surrounding areas. You'll never regret trusting us with your transmission services, as they're the best services you can get for your transmission. We even have a comfortable waiting area with high-definition TVs that you can use while you wait. Set up your appointment with our online service scheduler today!