Certified Kia Synthetic Oil Change Services in Wichita Falls, TX
Taking care of your Kia means more than just taking it in for a wash when it gets dirty. It means giving your car the very best service and maintenance that it needs to keep running smoothly, and there's no easier way to take care of your Kia than by giving it a synthetic oil change when it needs it. Synthetic oil changes are an excellent way to protect your engine and keep it running smoothly, which is why we provide them at our service center at Foundation Kia of Wichita Falls.
We Provide it All for Your Synthetic Oil Change
Synthetic oil changes keep your engine protected from corrosion and lubricated to protect it from wear. The most important thing you can do to protect your Kia's engine through synthetic oil changes is to get the oil changed on time. Old oil forms sludge, which doesn't lubricate your car's engine and doesn't protect it from corrosion, and the protections and lubricants that oil provides can degrade over time. Timely oil changes prevent that from causing damage to your engine. Our certified service center provides genuine Kia parts for your synthetic oil changes, and that means both the synthetic oil is OEM as well as the oil filter we use in your car. OEM oil and filters give you the best performance since they're tailored to your Kia's needs, and they're identical to the oil and filter that came with your car new from the factory. We use OEM parts because we want you to have the best quality possible for your Kia. Our service center also has an Express Service lane where you can come in and get your oil changed without needing an appointment. Because oil changes are one of the more simple services, we can take care of them in little to no time, making them a perfect candidate for our express service. You'll only have to wait a small amount of time while our certified experts provide you with the best service possible, and then you'll be back on the road with your synthetic oil changed and ready to go.
Schedule Service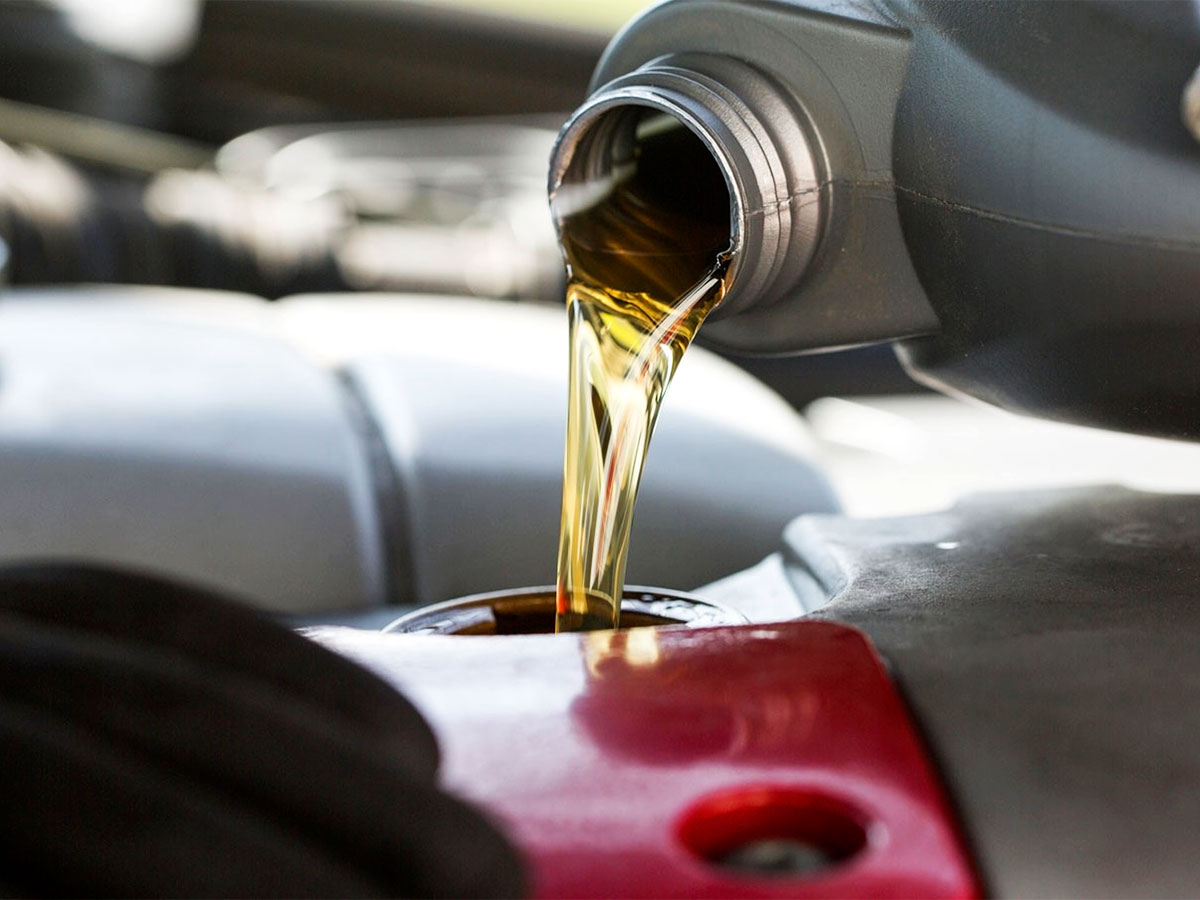 Come to Foundation Kia of Wichita for Your Synthetic Oil Change
Our service center is the premier provider of synthetic oil changes for Kia vehicles for Wichita Falls, Jolly, Pleasant Valley, Sheppard AFB, Lakeside City, Dean, and the surrounding areas. We'll make sure that you get the synthetic oil change your car needs to protect your engine. You can call us during business hours or set up your appointment with our online service scheduler today!